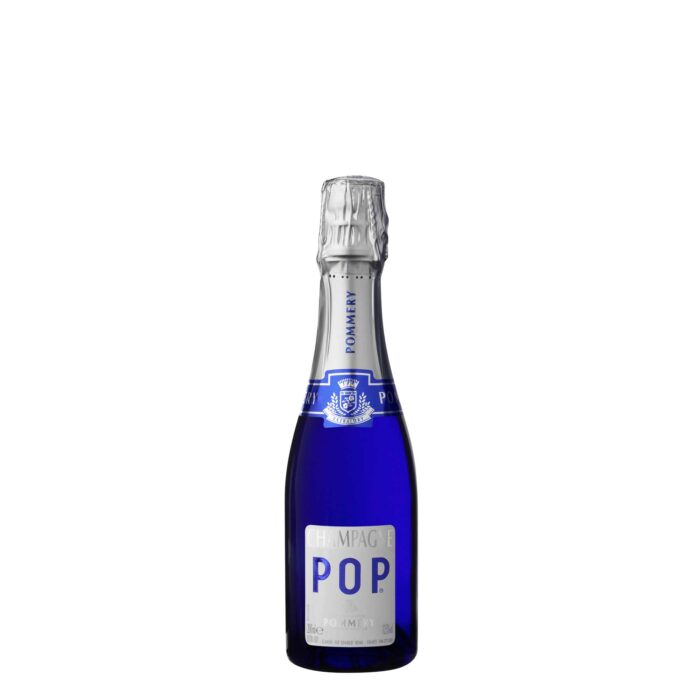 Champagne POMMERY

POP Extra Dry

Quarter-Bottle (0.2L) | Naked Bottle
Unconventional, avant-garde, anti-conformist, unique. Pommery Pop Extra Dry Quart-de-Bouteille Champagne is somewhat provocative, joyful, spirited and full of life. The first Champagne specially designed to be consumed as if through a straw, made according to traditional Champagne methods with a majority of Chardonnay, Pommery Pop Extra Dry is resolutely young and fresh, slightly sweet, fruity, flattering!
En stock.

From 5 to 10 days
Frais de livraison Standard 24-48H inclus dans le prix des coffrets
Emballage anti-casse soigné
Confiez-nous votre message personnalisé lors de la confirmation de commande
For which moment ?
As a gift, For a cocktail or business event, For an aperitif or a party
POP Extra Dry
Since 1999, POP has established itself in Paris, London, New York… And, today, on all continents to become an international "cult" brand. By creating POP, Pommery opened a new way: a quarter of Champagne with a design and taste adapted to the generations of the 3rd millennium.
Its quarter-bottle format (0.20 liter) is ideal for your private and professional events, an aperitif or a party. It is also an ideal gift, a small attention that always pleases.
Tasting Notes
Extreme brilliance and elegance. Effervescence of great Champagnes where the bubbles are of great finesse.
Behind a certain ardor and desire to live, a beautiful freshness but also a great delicacy. It announces the pleasure by an easy access.
Everything is there to make this wine the contemporary Champagne, the one we like to drink because it has all the attributes: freshness, but also roundness and fullness. A wine of immediate pleasure, it will stand out at all times, making the party even more beautiful.
Technical sheet
Vinification : Blend wine par excellence, it combines the three grape varieties of Champagne, Pinot Noir, Pinot Meunier and Chardonnay. The Pinot Noir is dominant, giving roundness and fullness in the mouth. The Pinot Meunier, is there in support of the Pinot Noir it brings this ardour. The Chardonnay, essentially from the Grands Crus and the Reims vineyards, provides this pleasure of freshness and serves as a binder both for the wine and to give the Pommery imprint which is in no way denied.
Characteristics : The POP revolution. POP is the first Champagne specially designed to be consumed like a straw, made according to traditional Champagne methods with a majority of Chardonnay.
POP is a 20 cl blue glass with a cork stopper and a traditional wire muzzle with a silver cap that will appeal to aesthetes: those people, of all generations, who love to own beautiful things. With an Extra-Dry dosage, POP is slightly sweet, fruity, flattering, full-bodied and therefore easy to drink and enjoy.
CharacteristicsNon Vintage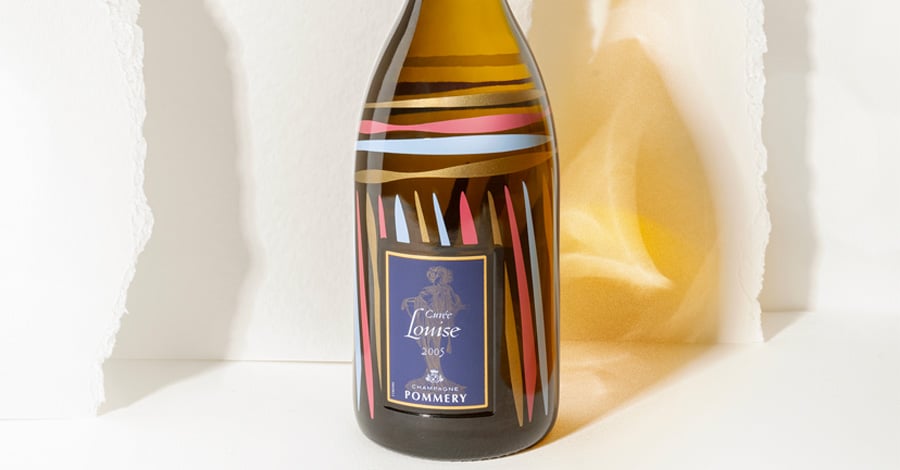 POMMERY
180 YEARS OF HISTORY AND INNOVATION
The House of Pommery cultivates its history and taste for innovation through wines that are both authentic and unconventional. A bias that true Champagne lovers have been grateful for since its foundation in 1836. The Pommery style is expressed through its emblematic cuvée, the Brut Royal, which celebrates its 140th anniversary.
Voir tous les produits Champagne POMMERY