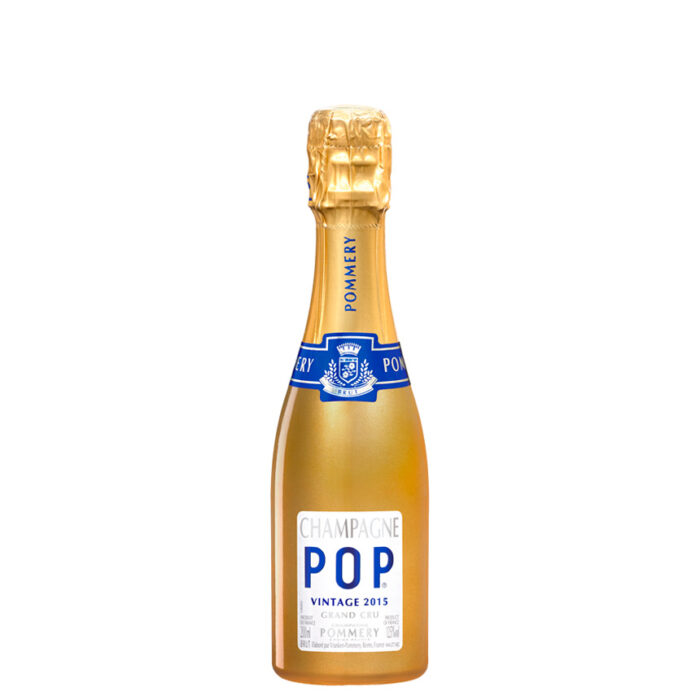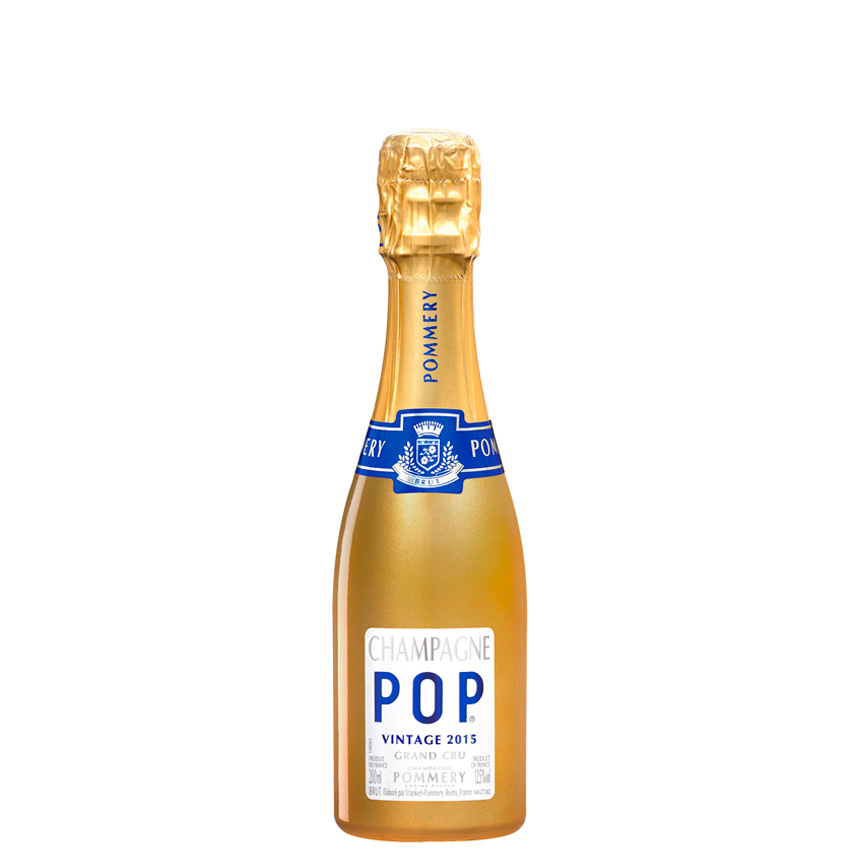 Champagne POMMERY

Gold POP Vintage

Quarter-Bottle (0.2L) | Naked Bottle
The latest addition to the POP family, Pommery Gold POP Vintage joins POP, Pink POP and Silver POP. With its golden lacquered color, Pommery Gold POP Vintage is the latest little gem of the brand.
En stock.

From 5 to 10 days
Frais de livraison Standard 24-48H inclus dans le prix des coffrets
Emballage anti-casse soigné
Confiez-nous votre message personnalisé lors de la confirmation de commande
Gold POP Vintage
Its quarter-bottle format (0.20 liter) is ideal for your private and professional events, an aperitif or a party. It is also an ideal gift, a small attention that always pleases.
Tasting Notes
Its color is a beautiful, resplendent and luminous yellow-green, revealing a wine of great and beautiful delicacy, allowing these infinitely small bubbles to twirl and brighten up and take pleasure in blooming in the glass.
What a pleasure to smell the aromas of this Champagne, where the scents of woodland flowers and notes of peach and frangipane are intermingled. All this suggests that we are entering the world of delicacy and the infinitely fine. Behind this nice presence and natural fatness the vivacity of the wine gives it a very nice tension.
All that was revealed to us on the nose is found without surprise in the mouth where everything is well arranged in its place, the floral notes refine the wine, the citric notes energize it, the white peach notes complexify it, and the red berry notes establish it. A wine of great and beautiful freshness that can only be appreciated. Enter his world without hesitation, you will only ask to stay there.
Technical sheet
Characteristics : Pommery POP has become an international cult brand. Since 1999, POP has established itself in Paris, London, New York... and today on all continents. Pommery has opened up a previously non-existent market by creating the POP collection: quarter-bottles of Champagne with a design and taste adapted to the younger generation.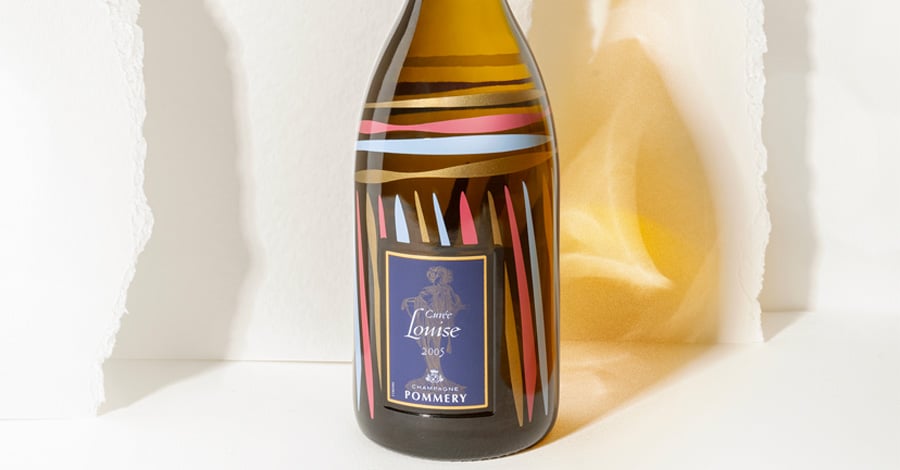 POMMERY
180 YEARS OF HISTORY AND INNOVATION
The House of Pommery cultivates its history and taste for innovation through wines that are both authentic and unconventional. A bias that true Champagne lovers have been grateful for since its foundation in 1836. The Pommery style is expressed through its emblematic cuvée, the Brut Royal, which celebrates its 140th anniversary.
Voir tous les produits Champagne POMMERY