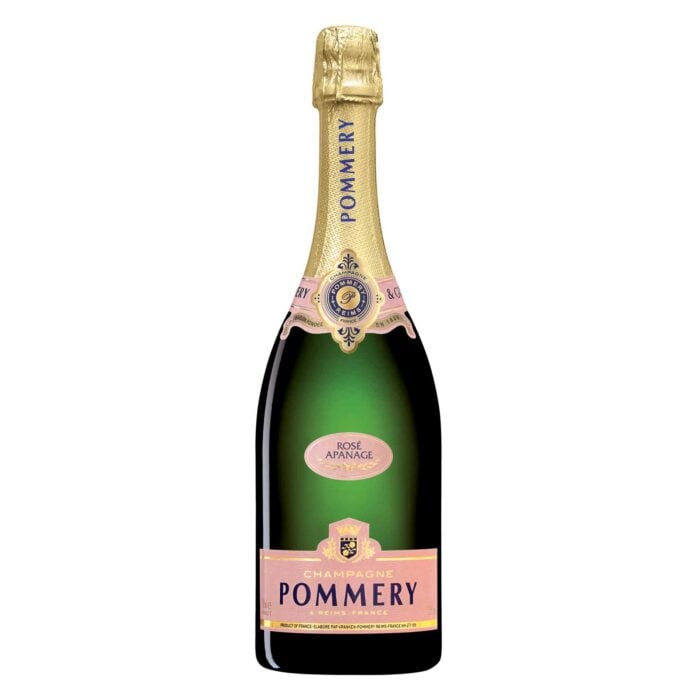 Pommery

Rosé Apanage

Bottle (0.75L) | Naked Bottle
The Pommery Rosé Apanage champagne is a selection of the best vintages. Bonification in the chalk cellars of the House slowly allows the subtlety and finesse that make the "Apanage" style to emerge.
See all Champagne products from Pommery
In stock.

5 to 10 days delivery
Free delivery from 500€ purchase
Neat, break-proof packaging
Give us your personal message when you confirm your order
For which moment ?
For a dinner, For an aperitif or a party, To pair with sweet dishes (tea-time, desert)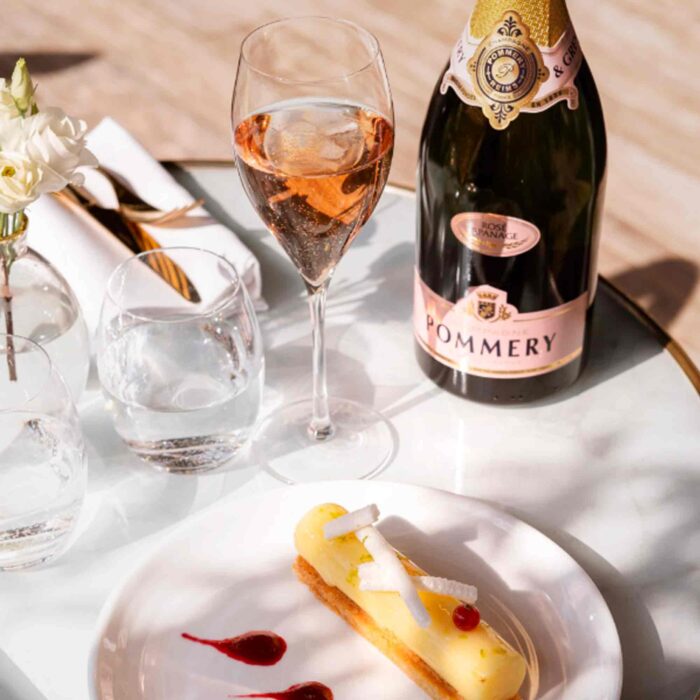 Rosé Apanage
With its complexity and smoothness, Pommery Rosé Apanage is best enjoyed as an aperitif and also goes well with all delicate dishes.
Tasting Notes
The pale pink color is characteristic of Pommery's rosé champagnes and highlights the finesse of its bubbles, which shine as they rise in the glass.
Rosé Apanage is a very straightforward and elegant wine with aromas of fresh red berries such as red currants, raspberries and wild strawberries, combined with notes of granny apples.
Rich and very well balanced. It allows all the flavors to develop while discovering its aromas. Everything comes out with a beautiful amplitude and a harmony that we like to find in a rosé champagne. It is very easy to taste, the sweetness it leaves behind deserves to be underlined, giving an unforgettable and fresh finish.
Food pairings
With its complexity and smoothness, Pommery Rosé Apanage will be a perfect match for a multitude of delicate dishes. Unusual charm as an aperitif, perfect with white meat and shellfish, or with a red fruit dessert.