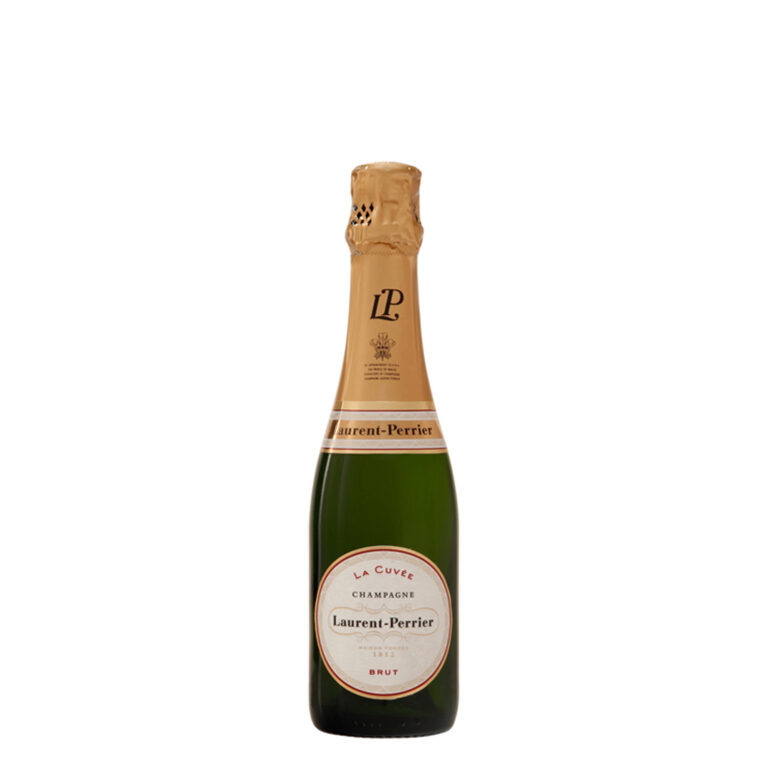 Laurent-Perrier

La Cuvée

Half-bottle (0.375L) | Naked Bottle
Laurent-Perrier La Cuvée Half-Bottle is a Champagne of great freshness and delicacy.
See all Champagne products from Laurent-Perrier
In stock.

24/48 hours delivery
Free delivery from 500€ purchase
Neat, break-proof packaging
Give us your personal message when you confirm your order
For which moment ?
As a gift, For a dinner, For a special occasion or an event
La Cuvée
This wine is made from the purest grape juice, which alone allows Laurent-Perrier to craft "La Cuvée", a champagne of great finesse and freshness obtained after long ageing in the cellars of the Champagne House.
The half-bottle format (0.375l) is ideal for one-on-one tastings, small gifts and corporate events.
Tasting Notes
A pale gold colour. Very fine bubbles feed a very persistent foam.

Delicate nose with aromas of fresh citrus and white flowers. The complexity of the wine is expressed on successive notes such as vine peach and white fruit.

A perfect balance between freshness and finesse with fruity flavours very present on the finish.

Food pairings
This fresh and pure wine is perfect for the aperitif. Its citrus and white fruit notes, and its remarkable balance supported by a subtle effervescence, make it an ideal companion for poultry and the finest fish.

Ideal serving temperature : Serve between 8 and 10 °C.
Technical sheet
Blend : Chardonnay from 50 to 55 % - Pinot Noir from 30 to 35 % - Meunier from 15 to 20 %. Reserve wines of 20 to 30% to ensure a perfect consistency of style. In the composition of the cuvée, more than 100 crus selected by Laurent-Perrier are blended. For blending, only the musts of the cuvée are used, so only 80% of the grape juice extracted from pressing.
Characteristics : The choice of a high percentage of Chardonnay is the core of Laurent-Perrier's style and personality. Purity, freshness and elegance are the characteristics sought after for this wine which introduces the spirit of the Champagne House.
Characteristics : Non Vintage