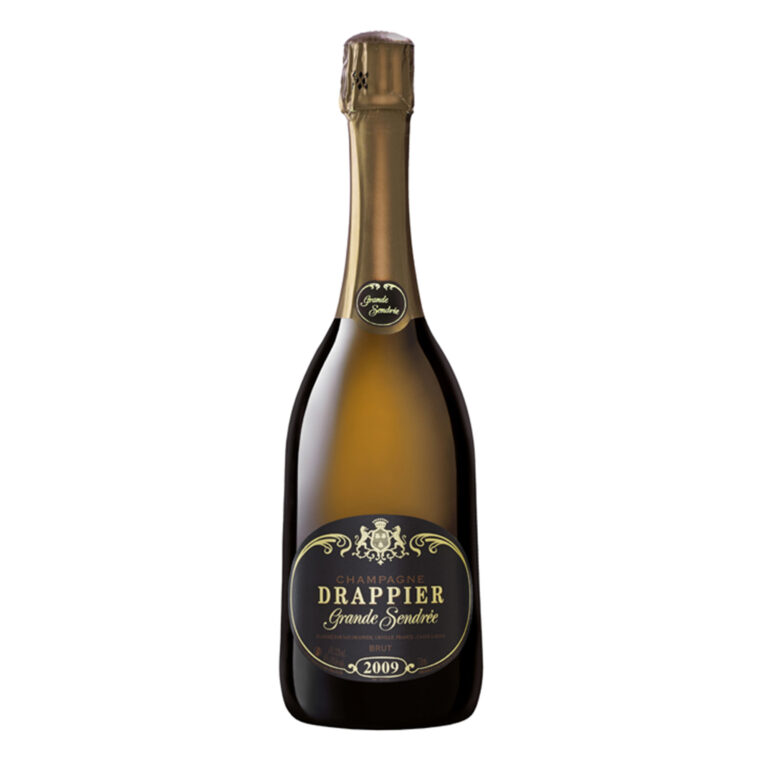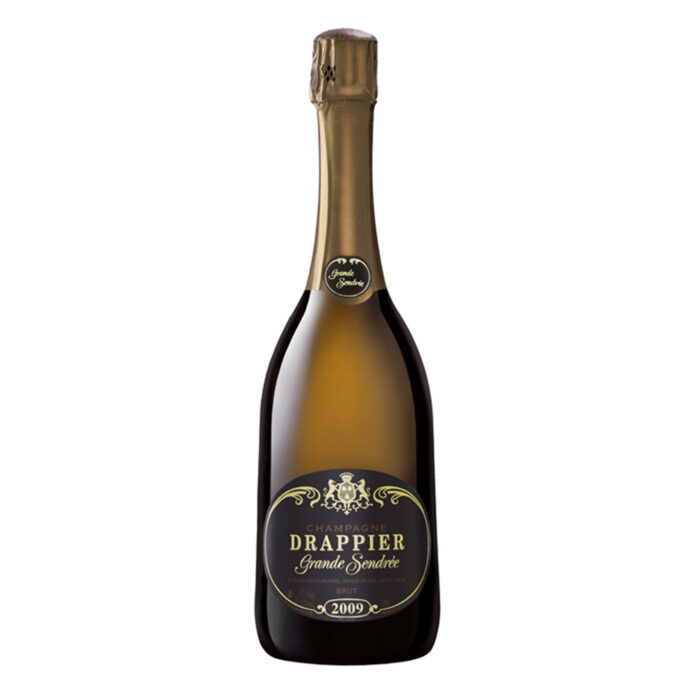 Champagne DRAPPIER

Grande Sendrée 2010

Bottle (0.75L) | Naked Bottle
Drappier Grande Sendrée 2010 is a prestigious champagne that surprises by its refinement in expressing its aromatic complexity. Produced in very small quantities from old vines, the Grande Sendrée 2010 is  crafted only on great years.
Out of stock
I would like to be notified when the product becomes available again.
Conservation optimale : hygrométrie contrôlée 24/24h
Emballage anti-casse soigné
Option message cadeau personnalisé
For which moment ?
As a gift, For a special occasion or an event, To pair with fish/seafood dinner
Grande Sendrée 2010
Founded in 1808, the Drappier Champagne House, located in Urville in the Côte des Bar, is known for its powerful wines with a strong character, housed in exceptional bottles.
The family Champagne House is also known for the appellation of its grand cuvée, the Cuvée Grande Sendrée.
This prestigious cuvée takes its name from a plot covered in cinders after the fire that ravaged Urville in 1838. Today, an "S" distinguishes this cuvée in memory of a spelling mistake that crept into the label at the time of printing: "sendrée" became "cendrée".
Tasting Notes
A golden colour with amber hues.
La Grande Sendrée subtly unfolds aromas of dried fruit, a few hints of toast and beeswax, opening up to fruity notes of citrus, white flesh and stone fruit.

The palate favours vinosity, depth and structure.
Food pairings
Ideal as an aperitif. Perfect with crayfish with grapefruit, scallop carpaccio, truffled Bresse poultry with cream.

Ideal serving temperature : Serve at 7°C.
Technical sheet
Blend : 55% Pinot Noir, 45% Chardonnay
Vinification : Exclusively vinified in the great years, Grande Sendrée represents all the know-how of the House of Champagne Drappier for the elaboration of a great wine of Champagne. The oldest vines from the best plots are harvested with particular care. After a soft pressing which extracts only the heart of the cuvée, a vinification by gravity with very little pumping and little sulphur, will give wines of a remarkable finesse.
Characteristics : Its shape is a reproduction of an 18th century bottle found in the cellars of Urville, Grande Sendrée is entirely stirred by hand. Since the 1999 vintage, it has been available in bottle.
Characteristics2010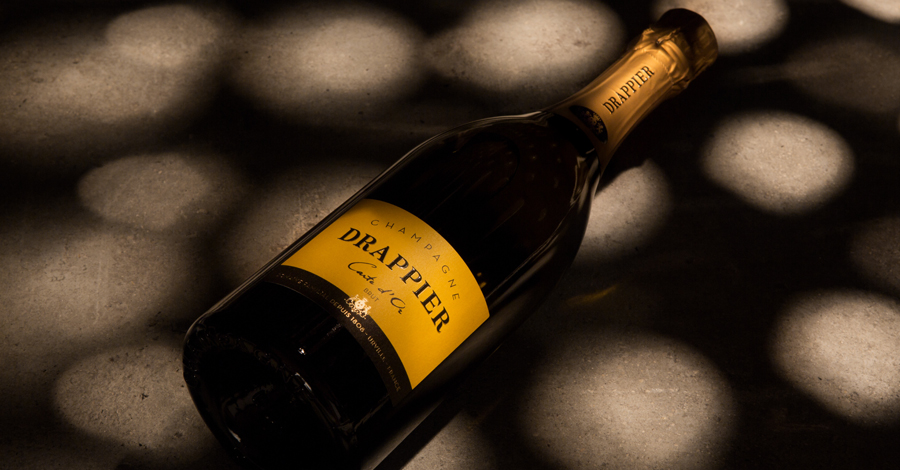 DRAPPIER
THE SINCERITY OF PINOT NOIR SINCE 1808
The Champagne Drappier House has been making authentic wines for two centuries, known for their intense Pinot Noir aromas. General De Gaulle's Champagne supplier, the Drappier House has always produced wines marked by freshness and fine effervescence. The family House is also known for its great vintage cuvée, the Grande Sendrée, which surprises with its refinement and aromatic complexity.
Voir tous les produits Champagne DRAPPIER